County leaders approve first Tiny House site in South Sacramento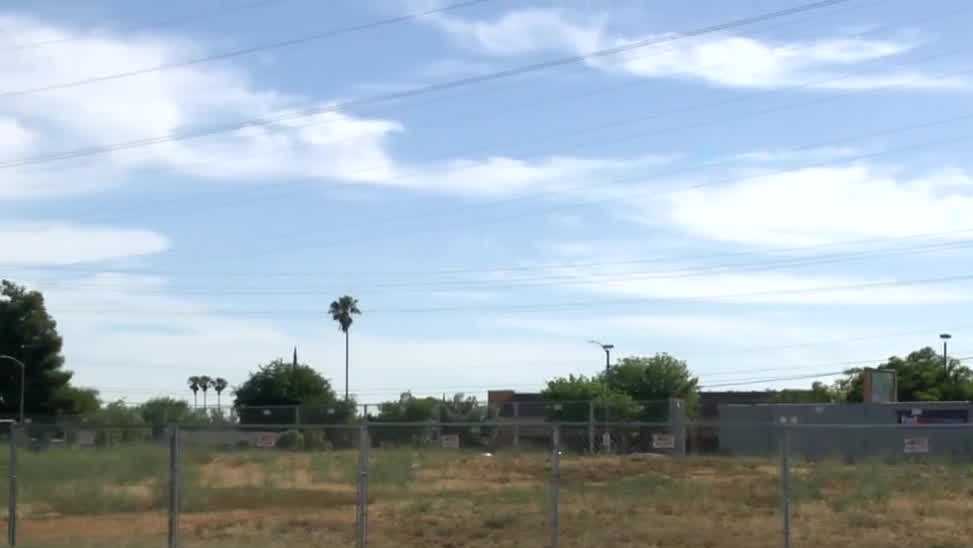 Sacramento County's first temporary home site for homeless people will be built on Florin Road after the Board of Supervisors voted to approve the proposed site. The council previously voted to delay the project in April. The board voted 3-2 on Wednesday, with Sue Frost and Don Nottoli voting against. The first so-called "Safe Stay Community" will be located at 8144 Florin Rd., at the corner of Florin and Power Inn Road in Sacramento County, which is vacant land. The site will be able to house up to 125 people with 100 Pallet sleeping cabins, according to a press release issued Wednesday by the county. The tiny houses can each accommodate one or two people and include shared bathrooms and gathering areas. Watch previous coverage in the video player above. "This is an important first step in implementing Safe Stay Communities across the county," District 2 Supervisor Patrick Kennedy said in the statement. "This project will ensure that people experiencing homelessness in the region are placed in a stable environment and connected to services to help them put their lives in order. We are fully committed to making this and other Safe Stay communities a success for our neighborhoods, our business districts and our homeless neighbors. "There are so many options to say that's why they ended up homeless," said Mikaela Wilkins, who works nearby. "I feel like we're all human and we all deserve a second chance. We wouldn't? Why wouldn't we?" There is opposition to the proposal. Florin Historical Society Cindy Russell said the organization has a variety of concerns about the project.Russell said the organization aims to preserve Florin's history, through community outreach, scholarship and by working to revitalize the historic district.Russell said significant funding has already gone into preserving some of the historic buildings in the area.Russell said the Tiny House site is part of the designated area. She said the organization was also concerned about the lack of details on how the site will be run and who will be allowed to live there. "We have a lot of children within a very short distance of where they're setting up this little (community) house," Russell said. "They haven't been clear on how they're going to interview or what kind of people they're going to bring in." Russell said the organization created a set of criteria by which, if the site meets the criteria, the organization could support the project. She was planning to be at the Wednesday morning meeting when KCRA 3 spoke to her on Tuesday. Sacramento County said in a statement that the site will have 24/7 security and case management services. The county also plans to develop "good neighbor policies for the operator and occupiers." In a letter to supervisors, Sacramento Mayor Darrell Steinberg urged supervisors to approve the site. Steinberg said the need for more housing for homeless people is great. "There is inevitable opposition to any housing for our homeless neighbours. We must always say yes. If not now when? If not here, then where?" he wrote. Sacramento County officials said construction, including assembly of the tiny homes, would begin in the "near future."
SACRAMENTO COUNTY, Calif. —
Sacramento County's first temporary home site for homeless people will be built on Florin Road after the Board of Supervisors voted to approve the proposed site.
The council previously voted to delay the project in April. The board voted 3-2 on Wednesday, with Sue Frost and Don Nottoli voting against.
The first so-called "Safe Stay Community" will be located at 8144 Florin Rd., at the corner of Florin and Power Inn Road in Sacramento County, which is vacant land. The site will be able to house up to 125 people with 100 Pallet sleeping cabins, according to a press release issued Wednesday by the county.
The tiny houses can each accommodate one or two people and include shared bathrooms and gathering areas.
Watch previous coverage in the video player above.
"This is an important first step in implementing Safe Stay Communities across the county," District 2 Supervisor Patrick Kennedy said in the statement. "This project will ensure that people experiencing homelessness in the region are placed in a stable environment and connected to services to help them put their lives in order. We are fully committed to making this and other Safe Stay communities a success for our neighborhoods, our business districts and our homeless neighbors.
"There are so many options to say that's why they ended up homeless," said Mikaela Wilkins, who works nearby. "I feel like we're all human and we all deserve a second chance. We wouldn't? Why wouldn't we?
This content is imported from Twitter. You may be able to find the same content in another format, or you may be able to find more information, on their website.
There is opposition to the proposal.
Florin Historical Society president Cindy Russell said the organization had various concerns about the project.
Russell said the organization aims to preserve Florin's history, through community outreach, scholarship and working to revitalize the historic district. Russell said significant funding has already gone into preserving some of the area's historic buildings.
Russell said the Tiny House site is within the designated area. She said the organization was also concerned about the lack of details on how the site will be run and who will be allowed to live there.
"We have a lot of kids within a very short distance of where they're setting up this little (community) house," Russell said. "They haven't been clear on how they're going to interview or what kind of people they're going to bring in."
Russell said the organization created a set of criteria by which, if the site meets the benchmarks, the organization could support the project. She was planning to be at the Wednesday morning meeting when KCRA 3 spoke to her on Tuesday.
Sacramento County said in a statement that the site will have 24/7 security and case management services. The county also plans to develop "good neighbor policies for the operator and occupiers."
In a letter to supervisors, Sacramento Mayor Darrell Steinberg urged supervisors to approve the site.
Steinberg said the need for more housing for homeless people is great.
"There is inevitable opposition to any housing for our homeless neighbours. We must always say yes. If not now when? If not here, then where?" he wrote.
Sacramento County officials said construction, including assembly of the tiny homes, will begin in the "near future."