Doomben 10,000 Eagle Farm | news.com.au — Australia's leading news site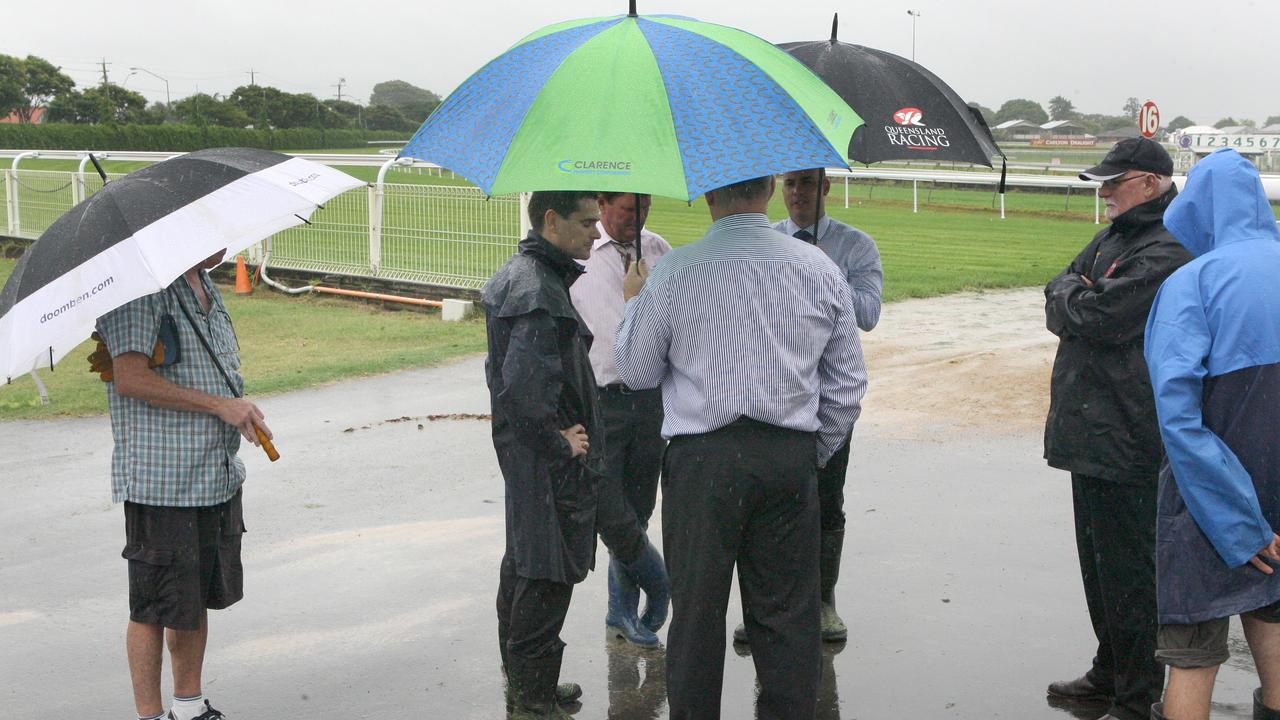 A large group of coaches expect the race to take place at Eagle Farm on Saturday, with heavy rain expected in Brisbane this week.
A decision on whether Saturday's Group 1 Doomben 10,000 meeting is moved across the road to Eagle Farm will be finalized by Wednesday morning, it can be revealed.
Officials have pushed back acceptances for the nine races on the bumper map from 9 a.m. to 11 a.m., to give Connections Wednesday time to make plans, once a venue is chosen.
Acceptance deadlines for the Doomben $10,000 to $1 million were originally scheduled for Tuesday, but will now also be pushed back to Wednesday, with a number of horses such as Signore Fox, Isotope and Zoustyle 50-50 to run. on some surfaces.
It is understood that if the predicted rain occurs, it is likely that the meeting will be moved to Eagle Farm, with some coaches already preparing for this prospect.
Some pitch sizes and running distances would need to be changed if the meeting was moved to Eagle Farm, where the rail would be placed at the 7m position.
Since its refurbishment, Eagle Farm has been renowned for its quick-drying ability, making it an ideal surface in wet weather, should it become untenable in Doomben.
The BRC has confirmed that all existing hospitality bookings will be considered if the meeting is moved to Eagle Farm and that all existing tickets will also be valid.
Originally published as Decision imminent on potential Doomben 10,000 route crossing at Eagle Farm
Read related topics:
Brisbane