Instagram site potentially linked to California prison COs under surveillance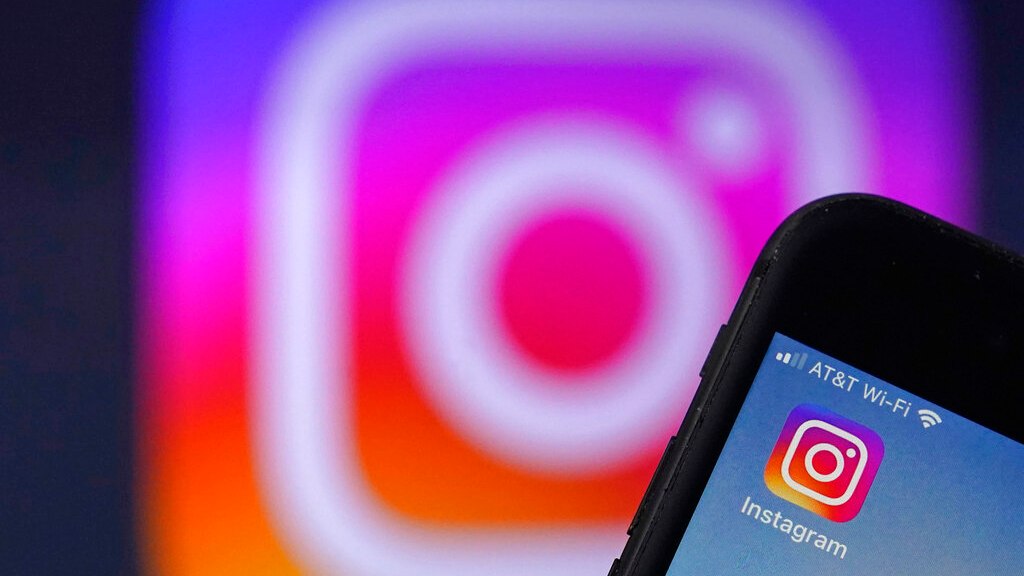 By Tony Saavedra
The Whittier Daily News, CA.
VICTORVILLE, Calif. — Correctional officers at the Victorville Federal Penitentiary Complex are suspected of creating an Instagram page spreading racist, homophobic, and misogynistic memes, causing a stir in the national prison system and drawing the attention of officials in Washington, D.C.
Anonymous web posts accuse Bureau of Prisons workers of trading sex for promotions, joking about inmate sexual assaults, and making fun of blacks and Mexicans. The Instagram site is called "good verbal".
"It's a stain on the agency," said Don Shults, former president of the 1,000-member Victorville Correctional Complex union and now the local's fair practices coordinator. "It's unacceptable for people to do that."
In an online post, "good verbal writers" defended their memes as dark humor by people with tough, unappreciated jobs.
"Our humor isn't for everyone. It's how we deal with the awful things we need to see to make money," the post said. "We are the modern day sin eaters. We try to deal with those who are unfit for society."
Others, however, say the memes themselves are socially inappropriate.
A post advertises the hiring of new women.
"Better get them early before they belong in the yard," the message reads, meaning that if the male workers don't act first, the inmates will have their way with the female recruits.
Another meme shows a rainbow-colored phallic-shaped sex toy, branded to show professional favors that can be earned by using it.
In a reference to the Dublin, California Women's Prison, the meme reads, "What's the point of going online when you're working in a closed Tinder? Swipe right, find a new inmate."
Then there are the racist messages, such as "Never trust a Mexican with a mule".
inside jokes
Many posts refer to inside jokes, using abbreviations and terminology known primarily to federal corrections officers and employees. Some talk about whistleblowers and other employees having personnel issues with the system.
"A lot of the slurs are only known to insiders," said one whistleblower, whose name is withheld by the Southern California News Group for fear of reprisals from staff and prisoners.
A correctional officer, who asked to remain anonymous, believes she was the target of some of the offensive memes.
"A lot of people think it's hilarious," she said, "but a lot of people feel harassed. It's at the expense of other people's problems. If you work there, you'll know what the ( memes)."
Because of this insider information, staff and union officials contacted by SCNG say they believe the messages came from guards at the Victorville Federal Correctional Complex.
The feds denounce the publications
Bureau of Prisons officials have not confirmed suspicions that the memes are linked to the Victorville facility. But they denounced the posts.
"As an agency, we believe that Account Holder's 'Good Verbal' postings are objectionable. If this matter is related to a Bureau of Prisons (BOP) employee, we will earnestly pursue all actions in accordance with policy. and the law," agency spokesperson Emery Nelson said in an email.
"The BOP takes allegations of staff misconduct seriously and, in accordance with national policy, refers all allegations for investigation," Nelson wrote. "Incidents of potential criminal activity or misconduct inside BOP facilities are thoroughly investigated for possible administrative discipline or criminal prosecution."
The Victorville complex is made up of four facilities, including a federal penitentiary housing more than 3,800 medium and high security inmates. This is not the first time that the complex has been the subject of controversy.
In 2019, the office paid $11 million to settle a class action lawsuit brought by female staff alleging sexual harassment.
Shults said the work environment has improved, but some disagree.
'Horrible' treatment of women and minorities
Jermaine Carson, a former case manager at the Victorville compound, left in 2017 for law enforcement work with the Department of Homeland Security. Carson said he still keeps in touch with friends at Victorville Jail. And he says all is not well there.
"The treatment towards women and minorities there was horrible. Things haven't changed as far as I know," said Carson, who is black.
During her tenure at Victorville, Carson said correctional officers often made deals to steal phones and other contraband from inmates for cash. Harassment of women was commonplace.
"Do I believe these things still happen? I mean it," he said.
Another anonymous male employee added: 'Male staff are worse than male inmates when it comes to crossing the line' with women.
The explosive "good verbal" page reverberated throughout the Victorville site, sparking at least one fight among the prison parking lot workers, Shults said.
"Most of the staff are very professional," he said. "It's a few bad apples. But the problem is so serious, it's not something to be overlooked."
Shults added: "All professionals are ashamed of the whole situation."
The webpage controversy makes the already difficult job of keeping often violent offenders online even more difficult, he said.
Shults said that with all the Victorville references, he believes the messages are from two people there, potentially including a supervisor.
"I can see it going in a really bad direction," he said. "We need to identify him as soon as possible. We are trying to hire people and we have this cloud over us."
(c)2022 The Whittier Daily News, CA.
Visit The Whittier Daily News, CA at https://www.whittierdailynews.com/
Distributed by Tribune Content Agency, LLC.