Investigation underway at the site of an ammonia leak that claimed lives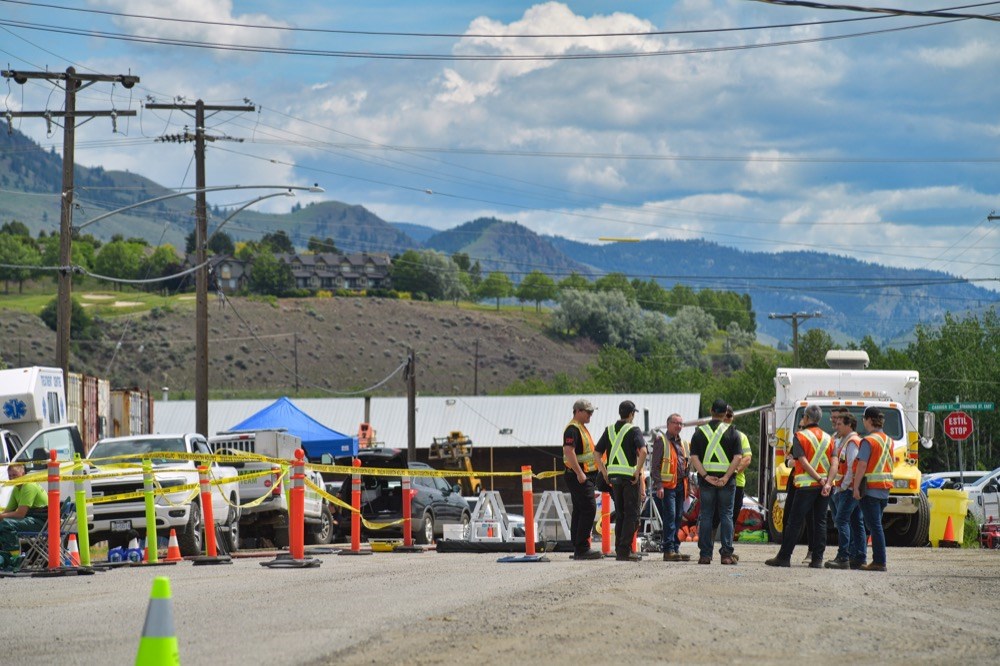 WorkSafe BC investigators in hazmat suits will be at Arctic Glacier in Mount Paul Industrial Park for a few days. The ammonia leak occurred on May 26
Authorities are conducting a multi-day investigation, which began Friday, June 10, into the ammonia leak at a Kamloops ice-making facility that claimed the life of one person.
The leak occurred on the morning of May 26 at Arctic Glacier, located in the Mount Paul Industrial Park.
Kamloops Fire Rescue responded that day to a report of smoke in the area, which ended up being an ammonia release.
According to a notice from WorkSafe BC, investigators in hazmat suits will be on site and intermittent traffic delays are expected as the investigation takes approximately two to four days.
There is no public health risk associated with the work, which is being carried out to identify the cause of the ammonia leak, including any contributing factors, so that a similar incident can be avoided in the future, says notice from WorkSafe BC.
"This investigative work will be done in conjunction with the Tk'emlúps Rural RCMP, Technical Safety BC and the BC Ministry of Environment," the notice reads.
As of June 1, the Arctic Glacier ice facility has been secured, under the control of the RCMP and remains closed while the incident is under police investigation, according to the latest online information posted on the website. from the provincial government about the incident.
The ammonia leak at the facility in the 700 block of Sarcee Street resulted in the death of one employee – a man believed to be in his 60s.
According to the province, the ammonia release occurred during routine maintenance and three other workers were taken to hospital for treatment. Six people were medically examined on the spot. The facility was evacuated and the release stopped, with the spill confined to the building without danger to the public, the province said.
The source of the ammonia spill was from a storage tank, according to the province.
"We now know that, following refrigeration repairs and equipment being taken out of service, there was a malfunction somewhere, which is obviously still under investigation as to how it came about. unfolded," KFR Deputy Fire Chief Ryan Cail told KTW shortly after the incident. .
Cail said the ammonia release affected personnel in the building, including the deceased, who ended up being trapped before they could be extricated by firefighters. The person was found to be in critical condition and taken to hospital immediately, with teams carrying out an emergency medical response en route to the Royal Inland Hospital.